James has extensive knowledge in residential real estate and is also a seasoned investor.
J ames is a life-long resident of New Jersey. He attended Rutgers University and has a Bachelor's Degree in Accounting. He is extremely analytical and meticulous with numbers and leverages this skill-set when working with sellers, buyers and investors. He has lived in both Union County and Middlesex County for many years as well as in Ocean County for over 20 years.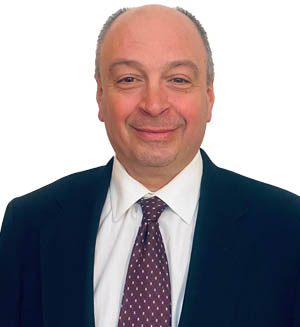 Before embarking on his real estate career, James had an extensive 20 year background in corporate finance, corporate law & compliance, investment strategies, risk management and contract negotiations. He leverages this experience when working with you in order to provide exceptional personal and expert service in order to make you comfortable and knowledgeable throughout each part of your transaction. He is a seasoned negotiator and will always negotiate from a position of strength on your behalf.
Working with the right real estate agent means having an agent who is committed to helping you purchase or sell your home or investment property utilizing the highest level of knowledge in your local market. James is an exceptional communicator, listener and market expert. Each transaction is a personal experience for James built upon trust, ethics and your confidence in his services.
James has extensive knowledge in residential real estate and is also a seasoned investor. He is an acquisition manager and partner in two separate companies and also owns his own investment company. He is a distressed property expert and will go anywhere in NJ to help you with whatever situation you may be encountering. His mission is to assure a hassle free experience. James focuses a large part of his business working with investors and investment properties so you are always in good hands.
James specializes in helping you get your houses sold quickly and for top dollar throughout the state. His methods are modern and current and always leave you happy and satisfied. He takes a personal interest in you and your needs and what your motivations are when selling your property or looking for your next home or investment property. He is trustworthy, honest, knowledgeable and always reachable day or night for any questions or concerns you might have.
He will use the traditional methods to sell your property but more importantly he utilizes the latest real estate technology and marketing techniques to put forth a cutting edge personalized social media and digital marketing campaign for your property.
Outside of work James is a sports and outdoors enthusiast as well as an animal rights supporter and music aficionado. He enjoys the Jersey Shore as well as hiking and outdoor activity throughout the state. James is an advocate for several causes that are near and dear to him, one being for breast cancer awareness and the other for families who have been impacted by cancer in their lives. He is a licensed travel soccer coach and the proud father of two boys. James is currently taking Spanish classes and plans to be fluent in the language in the near future