Marketa is a Licensed Real Estate Advisor
representing luxury properties in Monmouth and Ocean Counties.
M arketa brings a refreshing perspective to the business of residential real estate by utilizing her many years of working with high net worth individuals at Eagle Ridge Golf Club. Her impressive network of clients she has cultivated, both locally and abroad, has equipped her to represent estate homes in the most favorable light and bring buyers and sellers of luxury properties together. With 10 years in the events business, sales and marketing, plus handling of media for high profile shows, she is uniquely equipped to service the real estate market.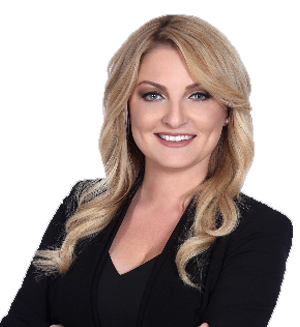 Her intention is to find potential buyers their new homes, potential investors a new source of income and providing sellers assistance in selling their homes.
Marketa seeks to exceed her client's needs and expectations. She is dedicated to providing the utmost professionalism, knowledge and customer service and strives to make each client's dream come true! Her strong personal skills matched with her detail-oriented and savvy business-sense, helps her get to the core of what her client want and how to make it happen for them. Marketa is completely loyal and focused on her clients.
Marketa is educated in Social Sciences and International Studies. Maintaining a strong work ethic with a compassionate nature, Marketa remains committed to building relationships based on trust and integrity and delivers exceptional results. She is fluent in English, Czech, Polish and Slovak which makes her uniquely suited to work with foreign investors.