Sarah's alliance with Jason Mitchell Real Estate, a leader in the brokerage of high-end Real Estate worldwide, is a natural extension of her long association with innovation and successful execution.
A n accomplished entrepreneur and innovative business woman, Sarah Bandy brings her expectation of superior standards and her commitment to exceptional client service to her partnership with The Lifestyle Group @ Jason Mitchell. Sarah offers her clients a discerning eye for luxury properties, intimate knowledge of the distinguishing features of each neighborhood, and creative, out-the-box solutions to successfully execute her clients' transactions. Sarah prides herself on her professionalism and competence and is truly devoted to achieving her clients' best interests.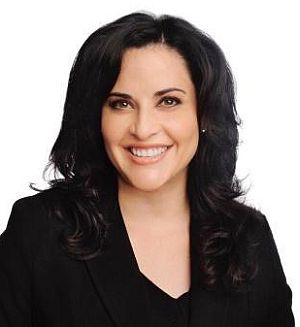 Sarah's resolve and affinity with success first appeared when, at the age of 21, she became the President and Co-Founder of a multi-million dollar corporation. With her initial venture a success, Sarah eagerly founded FINAO, a direct manifestation of her belief that Failure Is Not An Option. Sarah's keen business sense identified and targeted a consumer group representing nearly $445 billion annually in purchasing power. To serve this group, Sarah successfully designed, manufactured and marketed a women's ready to wear (RTW) collection distributed in Bloomingdales and specialty boutiques across America.
Sarah has been widely recognized for her business acumen and relentless execution. She has been featured in major magazines, newspapers, industry publications and has been on the Saturday edition of the Today show.
Coming from a culturally rich family she values her heritage and traditions and has a profound respect for those of others. Sarah is humble to be blessed with the good fortune to have traveled extensively, visiting over 30 foreign countries. She has lived and studied overseas and is bilingual. Sarah is currently writing her first novel in her spare time.