V
era Cengiz is a true professional, both determined and enthusiastic. Vera has extensive sales knowledge, coupled with strong communication skills, providing her clients a high level of service. With a successful career running her own automotive dealership, Vera is a trained negotiator with an unparalleled business etiquette. Vera's professional philosophy is consistency. By delivering results that her clients can trust, Vera focuses on strong profitability margins for both buyers and sellers. She demonstrated professional success when selling her own business for 4x's the amount of that when she originally opened it. Seamlessly transitioning her skills to fit the real estate world, Vera is building strong relationships by listening to her clients' needs and always going above and beyond to ensure each and every transaction is seamless.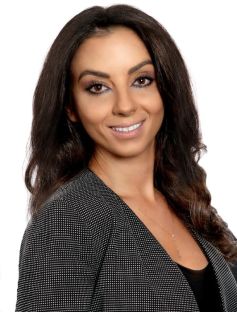 Born and raised in Brooklyn, New York, Vera decided to move to New Jersey in 1998. For the last 9 years, she has made the beautiful Jersey Shore her home. Her children attend local schools and participate in the numerous school activities that our beach cities have to offer. Vera often uses this extensive knowledge to assist families as they get acclimated and begin establishing roots within their own communities.

Always placing the needs of her clients above her own, she has a well-earned reputation for remaining genuine and authentic in all of her personalized business dealings. From first-time homebuyers and luxury estate seekers, to investors looking for income-generating properties, Vera enjoys serving a broad range of clientele.
 "Every day presents a new opportunity to make a genuine difference" states Cengiz. From finding the ideal home for a buyer or helping a seller achieve their goals in record time, Vera tailors her service to each client's individual needs.

In Vera's spare time, she enjoys planning her next vacation destination, participating in numerous youth activities, dining at local eateries…especially trying new dishes to recommend to her clients!. If asked about her meditation practice of choice, floral design is a favorite hobby. Vera combines beauty and design by creating breathtaking arrangements for family and friends.

Vera truly appreciates and understands the responsibility her clients place in her as they make important decisions together to achieve all of their real estate needs.

Languages: English, Albanian, Turkish and Spanish