Patricia is proud to offer her community elite service & top-notch professionalism as a founder of The Lifestyle Group, serving New Jersey's finest homes & luxury estates.
P atricia provides patience, understanding and professionalism that exceed her client's expectations and make the process of buying or selling a home seamless. The opportunity to take the stress out of the process and attain important goals is Patricia's specialty.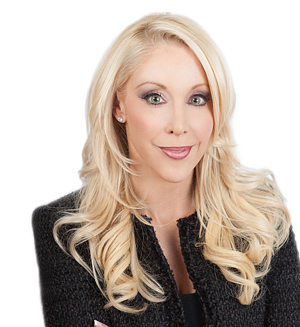 Marketing homes in South Florida since 2004, Patricia brings years of experience building relationships with an upscale clientele, meeting the needs of both buyers and sellers through integrity and commitment. With excellent communication and negotiation skills, Patricia can offer her clients outstanding customer service and keen attention to details as she provides her many years of expertise. Dually-licensed in both New Jersey and Florida, clients benefit from Patricia's knowledge of multiple locations in the luxury home market.
Patricia spent much of her life surrounded by luxury real estate, coming from a family of real estate advisors and attorneys well known in the Long Island Gold Coast circuit, home to many historic properties of the North Shore. She is a resident of Colts Neck since 2010 and has an intimate knowledge of the region.
While working in NYC fashion with industry giants such as Donna Karan and Calvin Klein, Patricia traveled extensively and has a broad understanding of various luxury markets. She lived and worked in Hong Kong, an experience that fine tuned her negotiation skills and execution of business when working with individuals from different cultures. With a strong background in fashion, specialties include home staging, executive relocations and top tier market analysis.
Patricia's experience also includes working with new construction homes, commercial real estate and condominiums. Her experience in owning and operating investment properties of her own with a fundamental knowledge of maximizing profits is key in assisting her clients with choices in property acquisition.
Patricia understands the importance of assisting her clientele in choosing the perfect home. Listening to the needs of her customers and providing the guidance and support necessary to make major decisions in selling or acquiring property are just some of the many facets of real estate that Patricia enjoys. Relationships with clients are long term when personalized service and attention are an integral part of the process. Many clients rely on Patricia with all of their real estate needs in both New Jersey and Florida.
Choosing to reside in Colts Neck was the perfect choice for Patricia and her family. Raising two daughters in the Colts Neck school district and living the life that this beautiful equestrian community has to offer, is just another reason to choose Patricia and her team as your trusted advisors.
By joining Jason Mitchell Real Estate, Patricia can now offer the superior service and dedication that each individual client deserves. With a strong work ethic and commitment to excellence, Patricia looks forward to continuing her career with Monmouth County's leading team in luxury real estate, The Lifestyle Group.